GABRIEL JESUS SUBSTITUTED IN FLOODS OF TEARS OVER SERIOUS INJURY
The league leaders must now wait to find out the severity of a suspected knee injury suffered by their star, whose World Cup could also be in jeopardy
Manchester City forward Gabriel Jesus was substituted in tears on Sunday in reaction to a mystery injury against Crystal Palace.
The Brazilian was visibly upset on the sidelines and had to be consoled by head coach Pep Guardiola, before Sergio Aguero replaced him in the 23rd minute .
Initial suspicions based on his reaction are it could be a cruciate knee injury, similar to those suffered by team-mates Benjamin Mendy and Ilkay Gundogan.
Jesus originally went down in pain just 11 minutes into the weekend's clash, but decided to play on.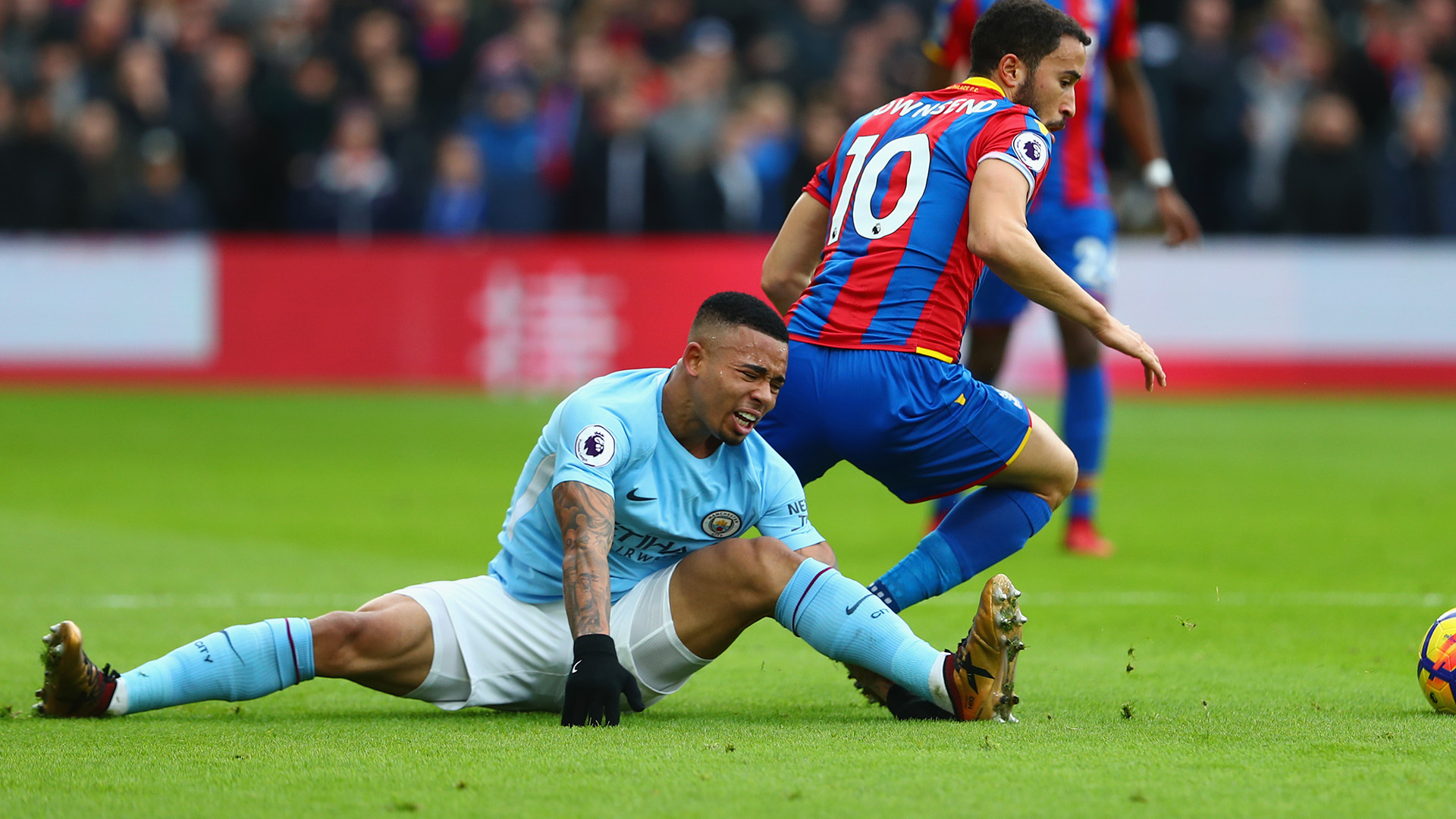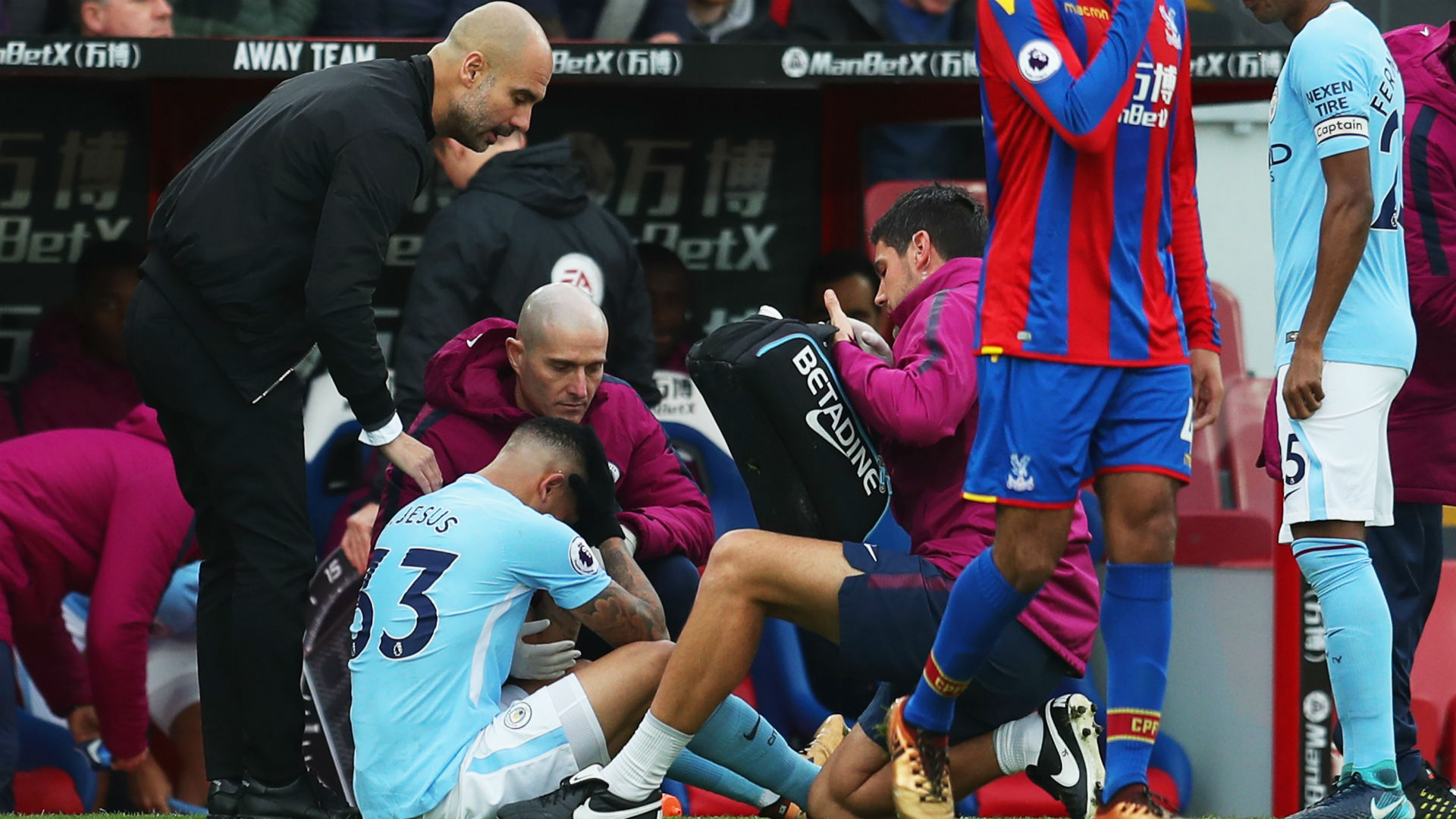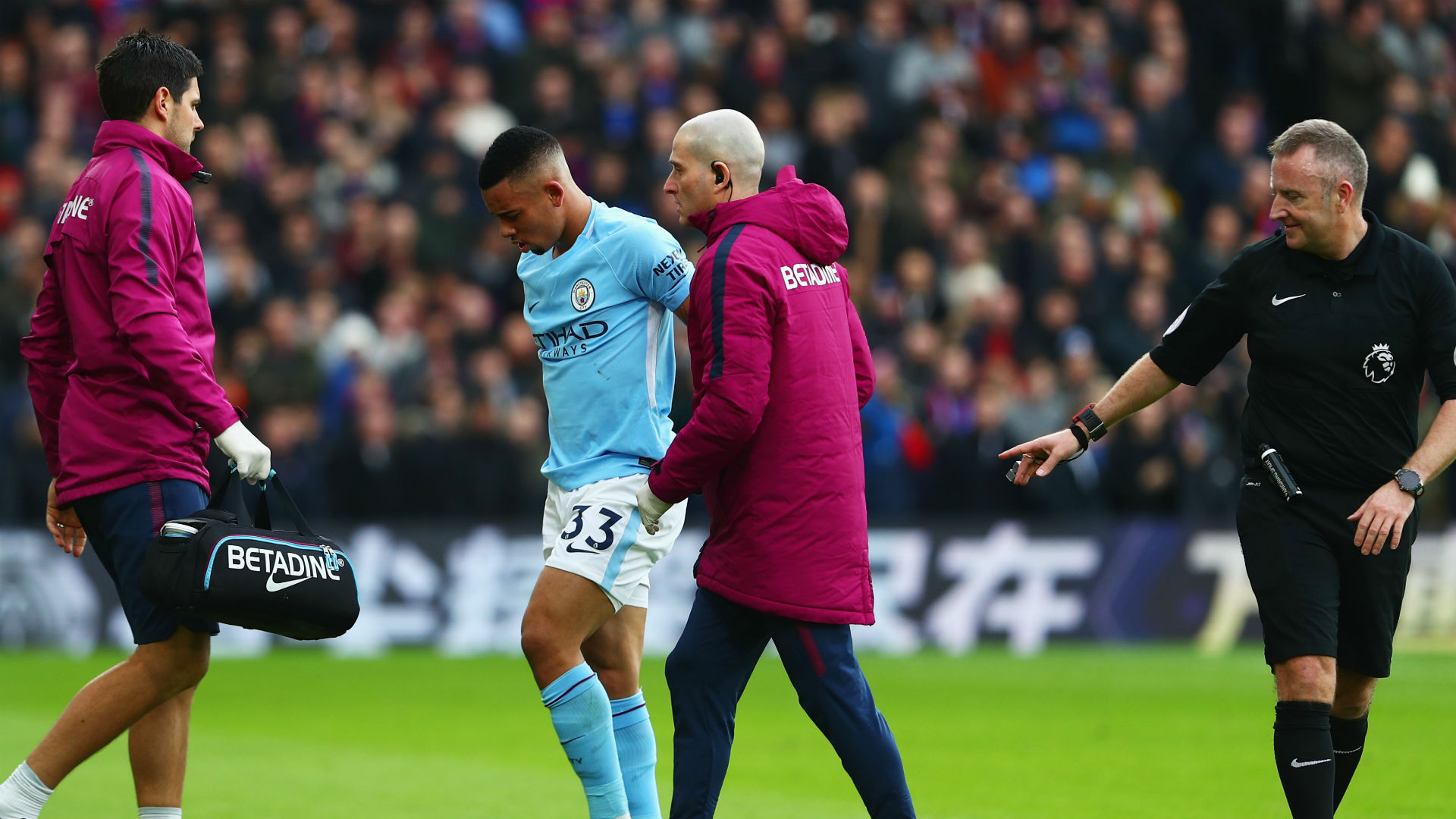 It soon became apparent, however, that he was not going to be able to continue, forcing City into the early change.
City will now face a nervous wait to find out the extent of the striker's injury as they enter what will be a packed first half of 2018.
Article continues below
In pole position to win the Premier League, the Citizens also remain active in the Champions League and Carabao Cup and will kick off their FA Cup campaign in January.
Brazil, too, will be looking on anxiously at the fate of their young star.
Jesus, who took Olympic gold with his nation in 2016, had been assured of a place at the World Cup in Russia, but with the finals just over a month away a serious knee injury could end his chances of making the cut.