Ex-owner of Moscow factory embarks on shooting spree over lost business, kills 1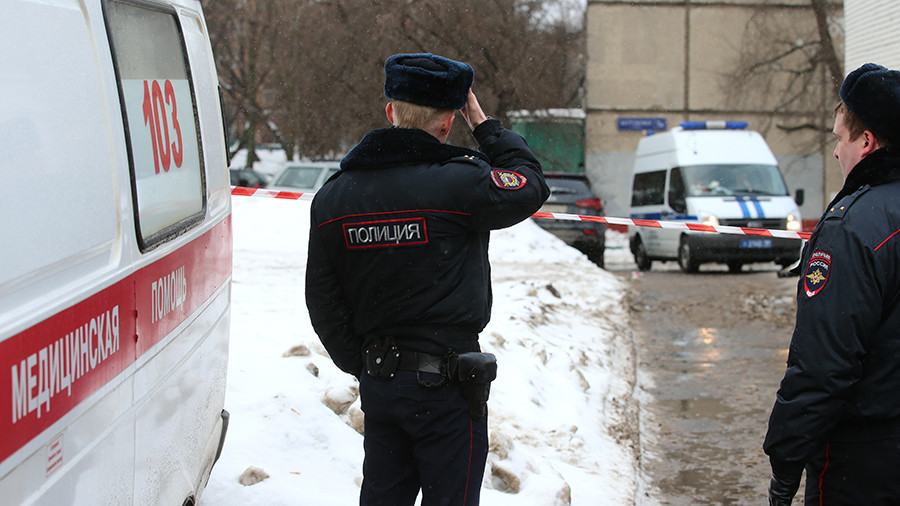 The ex-owner of a Moscow factory has reportedly gunned down a person during a quarrel with a business rival and remains at large, police sources told local media. It has been officially confirmed that at least one person is dead.
A director of a confectionary factory in southeastern Moscow reportedly opened fire on a business rival Wednesday morning. Initial reports suggested that the gunman had taken hostages, but police later told Russian news agencies that that was not the case.
Police sources speaking to various Russian media outlets are currently giving conflicting information about the incident. One man was shot dead and at least two more people were reportedly injured. The police are trying establish contact with him, a police source told local media.
Radio station Business FM managed to reach the alleged assailant, Ivan Averyanov, by phone. Averyanov says he was deprived of the factory and he had been struggling to get it back for four years. The shooter, who is surrounded by police, has reportedly barricaded himself in and is threatening to "fight to the end."
The area has been cordoned off. Several bailiffs might be among the injured, according to the Mash news telegram channel. The Moscow branch of the Federal Bailiff Service told Interfax their staff were at the factory, but nobody had been injured.